We are the leaders in fully custom, luxurious, and performance oriented center console boats.
The Midnight Express 34′ Open is expertly designed for fuel efficiency, onboard comfort, and flawless performance. It is considered the best in its class for a reason. It's compact, manageable size with widest-in-class 11′ beam and the sea-keeping ability of the legendary Midnight Express hull result in the stability and comfort of a much larger craft in a trim functional design. We have the ability to customize your 34′ Open with a range of performance and electronic options.
KEY

FEATURES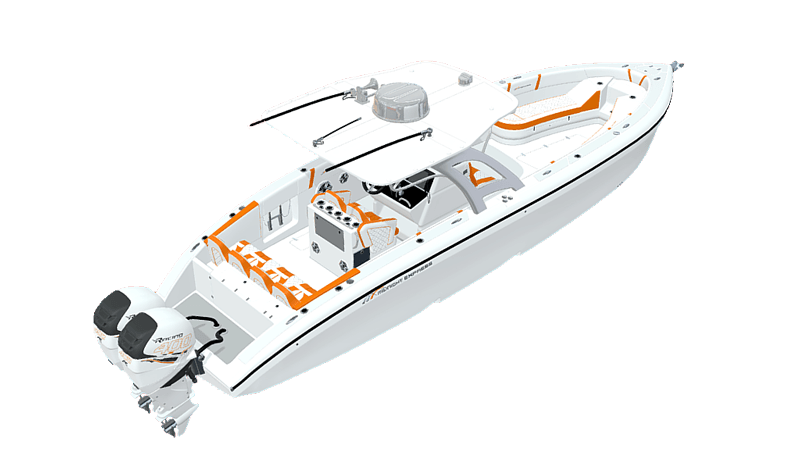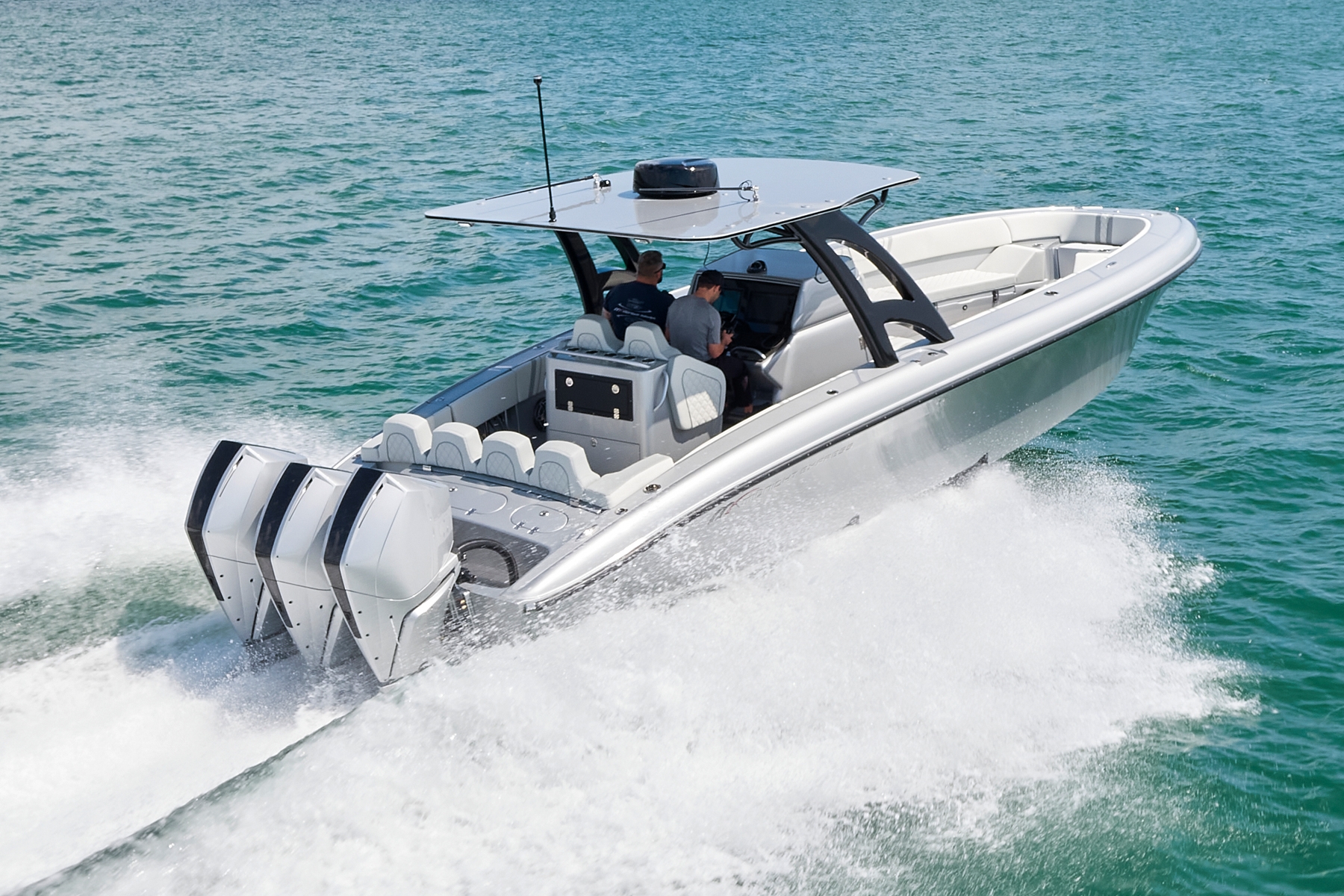 01.
PERFORMANCE
The 34′ Open with its double step hull will achieve speeds from 60MPH upwards of 90MPH, motor configuration dependent. Its low displacement allows for an extremely fuel efficient ride to complement its class-leading beam.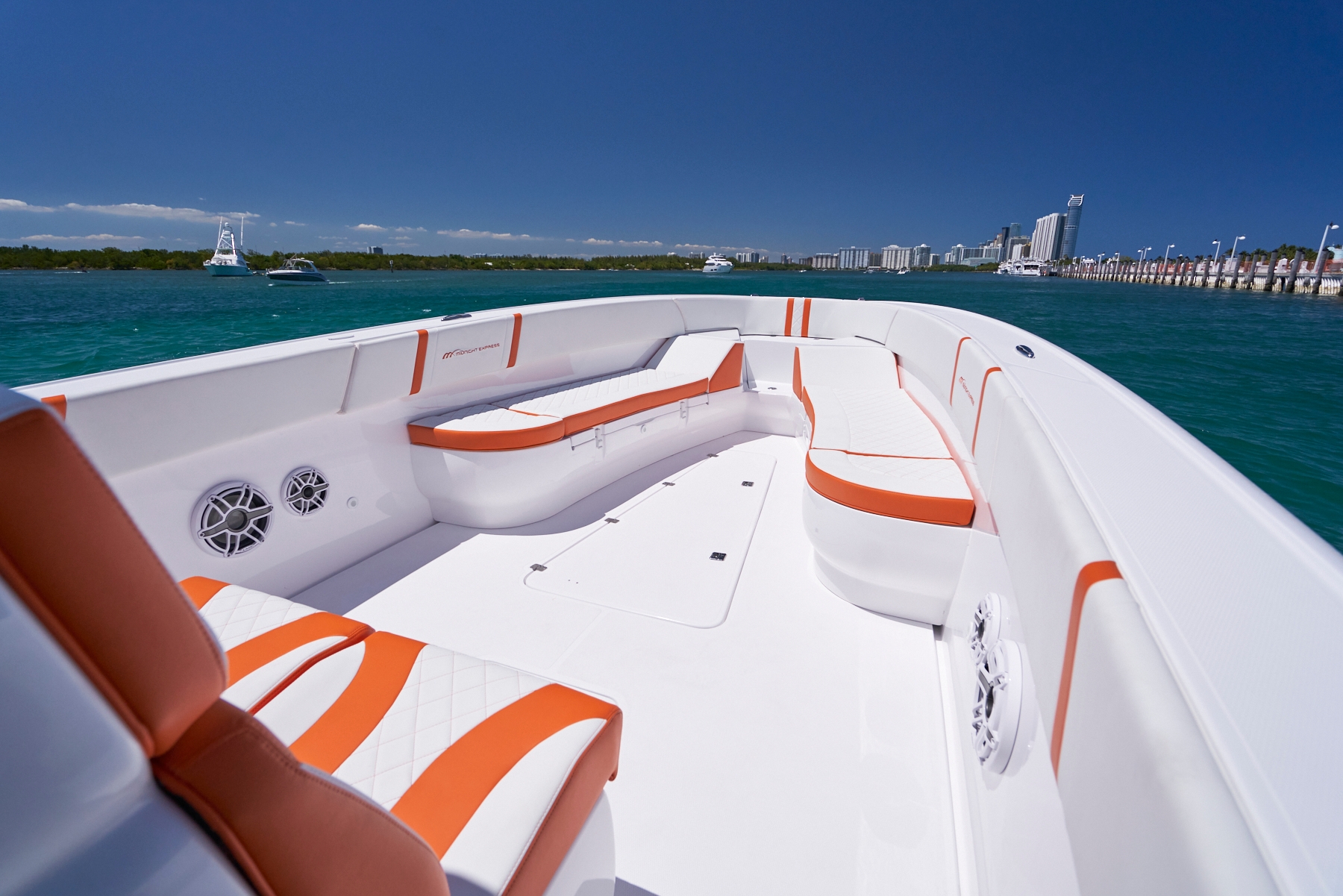 02.
LAYOUT
The 34′ Open has a standard 2 person Helm seat with ample storage. Optional back seats from folding to fixed are available, along with the standard seat on the front of the console. An optional forward U-seat allows for plenty of lounge space.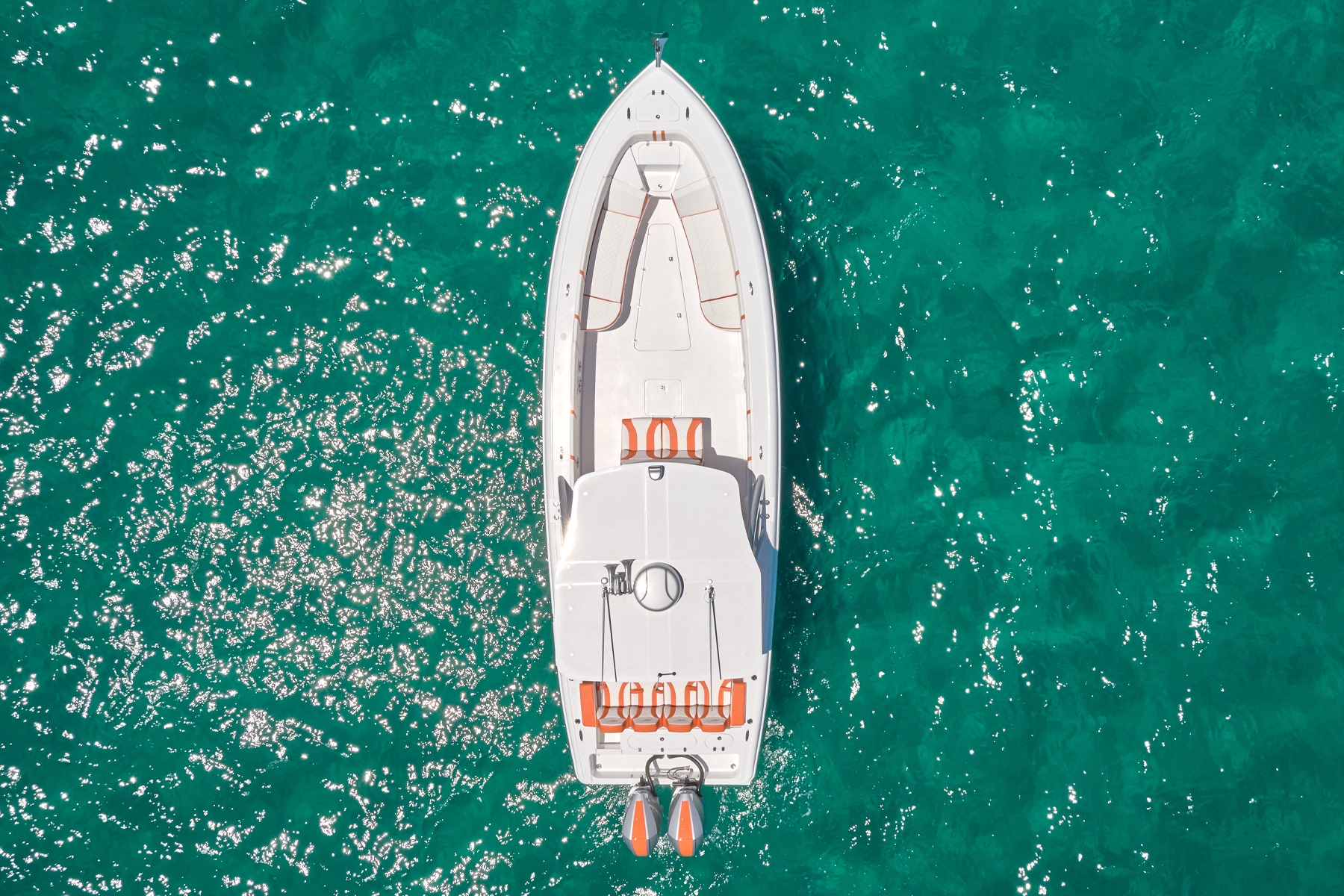 03.
DESIGN
The 34′ Open's optional side entry dive door allows for easy and safe access to your favorite swimming hole. A full stand-up head in the console with fresh water sink and shower make the 34′ fully optioned day boat for diving, fishing or restaurant hopping.