We are the leaders in fully custom, luxurious, and performance oriented center console boats.
The Midnight Express 60′ Pied-A-Mer is a "center console" game changer. A 15-foot beam, available inboard or outboard power options, and a massive cockpit for the ultimate weekend boat. Twin master cabins in the 30-foot long center console are available to customize with your own finishes and layout. We have the ability to customize your 60′ Pied-A-Mer with a range of luxury options and performance.
KEY

FEATURES

Fuel Capacity

1000 Gallons

Water Capacity

100 Gallons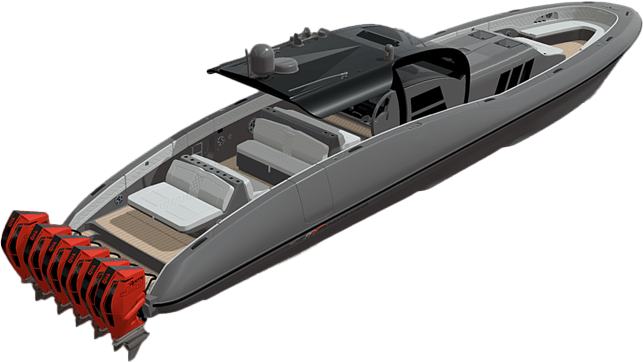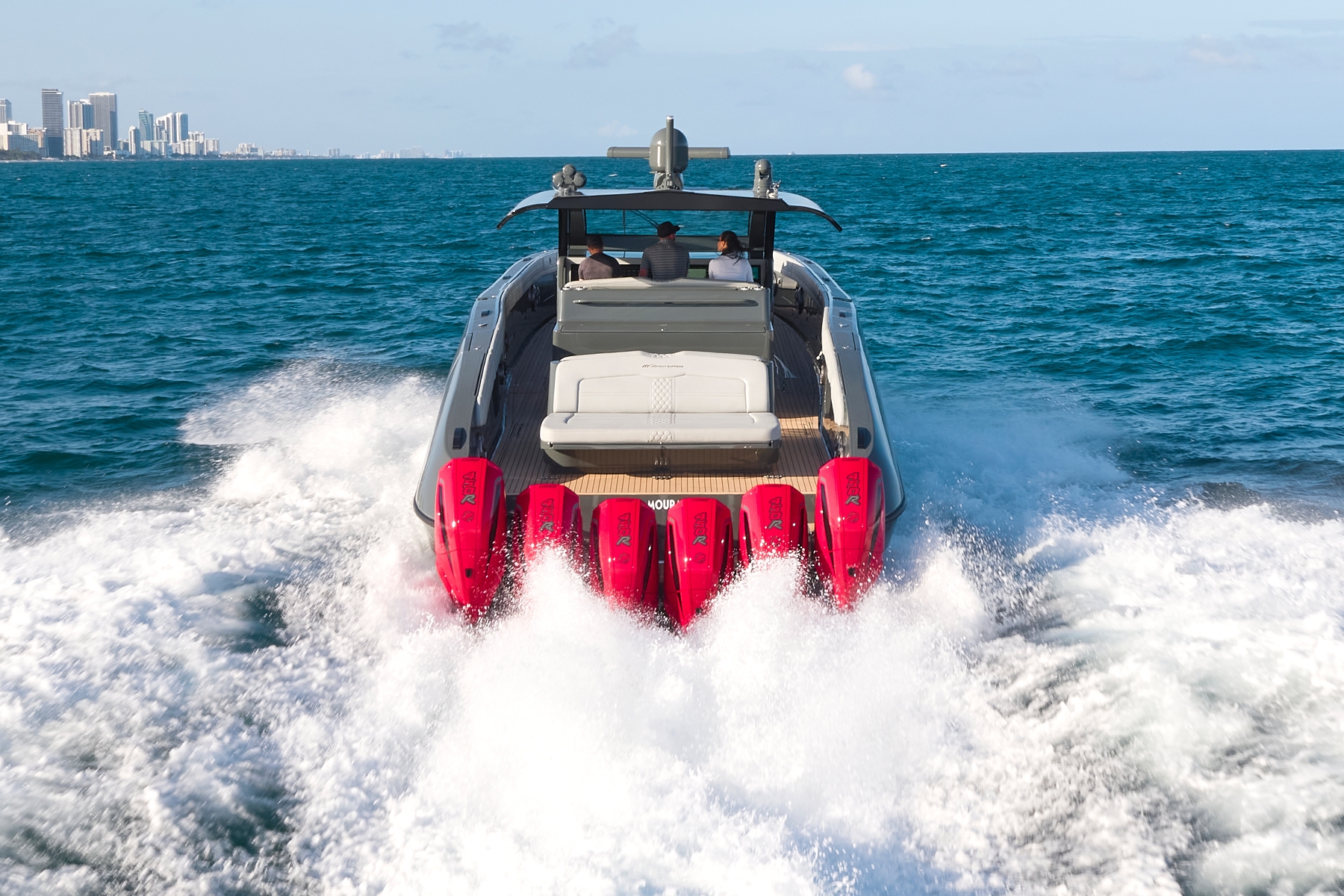 01.
PERFORMANCE
We have the ability to customize your 60′ Pied-A-Mer with a range of performance options. Inboard diesel options matted with surface drives can bring speeds well into the 90MPH range. Boat to your local sandbar, or to a tropical island, with fuel options over 1000 gallons, you have the pick of the litter.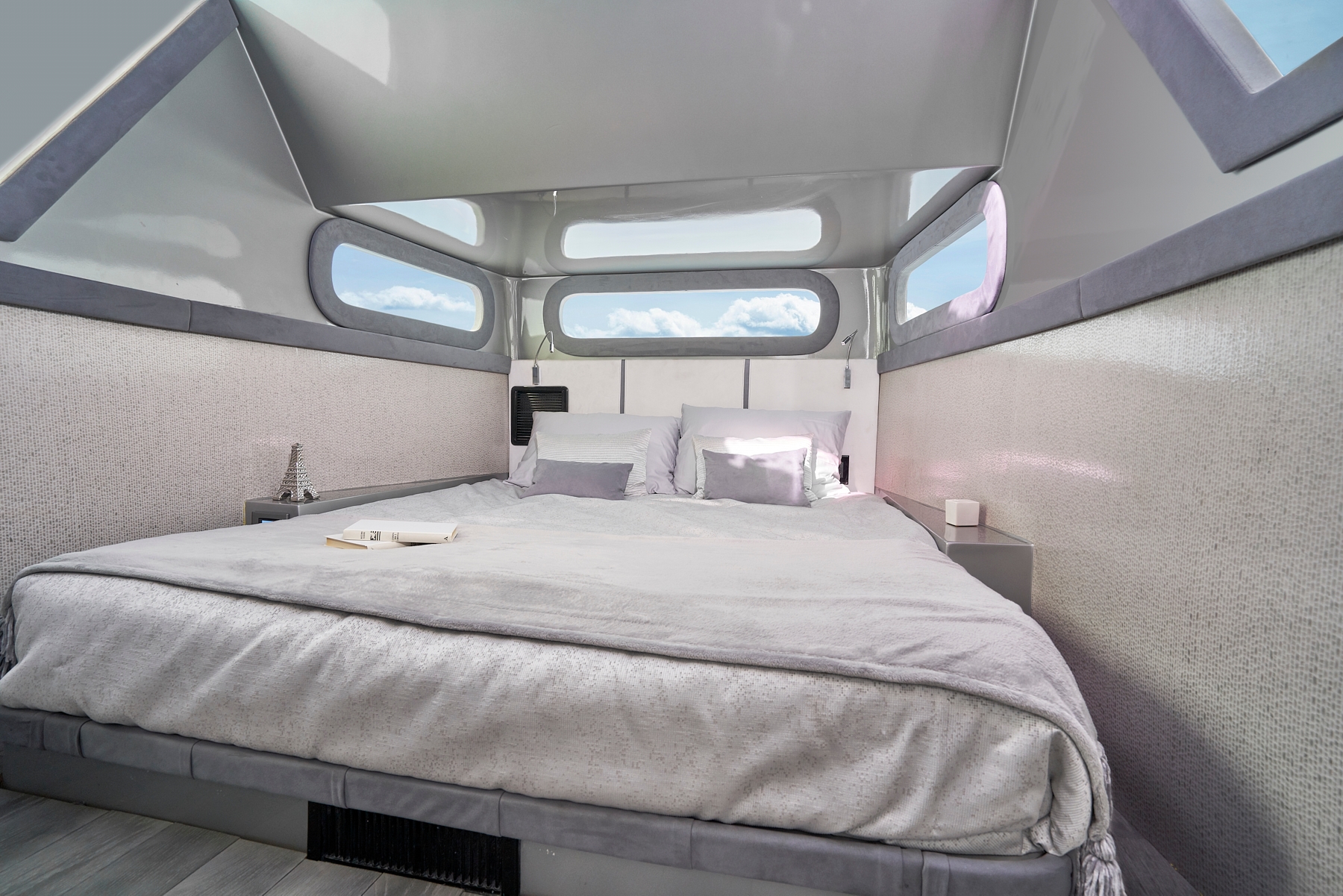 02.
LAYOUT
The 60′ Pied-A-Mer features integrated sun loungers, pop-up tables and a full captains helm to meet the most discerning clients needs. In the cabin, two master suites, a full couch and galley are arranged for the perfect weekend getaway.
03.
DESIGN
With 60 feet of fiberglass to work with, you can design your Midnight Express in any color and design you want. Options include side entry dive doors, full power sunroof, and a multitude of seating, you can design the 60′ for as much shade or sun as you want!