We are the leaders in fully custom, luxurious, and performance oriented center console boats.
The Midnight Express 43′ Open has quickly become its own legend. Class leading 12'6″ beam combined with our twin-step hull, weight saving construction technologies and high-tech materials. This exceptionally dry boat is easy enough to operate for 1 person or bring along 20 of your closest friends, the world's waters becomes your playground. We have the ability to customize your 43′ Open with a range of performance and luxury options.
KEY

FEATURES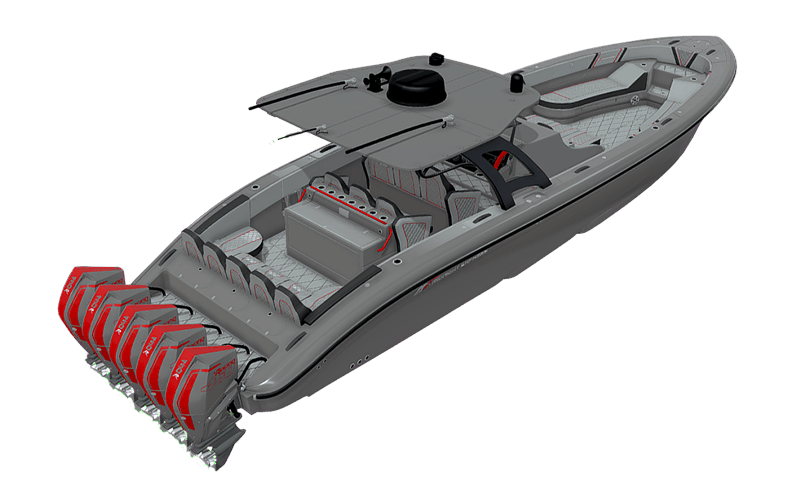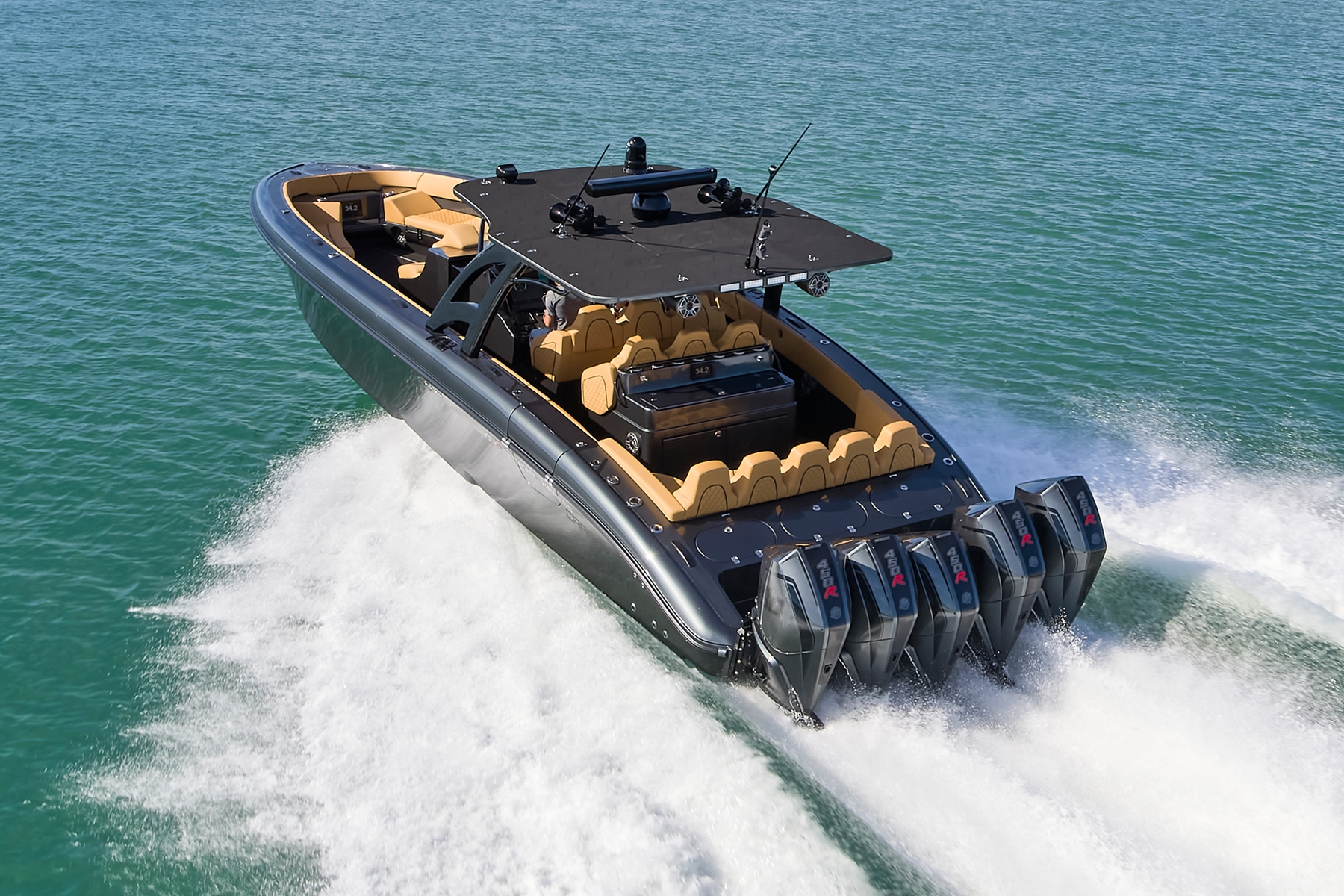 01.
PERFORMANCE
When powered by Quad Mercury Racing 450R motors, the boat is propelled to speeds approaching 85MPH with fuel efficiency of over 1.2 miles per gallon at 40MPH. Being the originator of the 2 lever throttle setup, Quint engine setups are synonymous with Midnight Express. When selected, the Quint Mercury Racing 450R package will push the 43' Open well over 90MPH.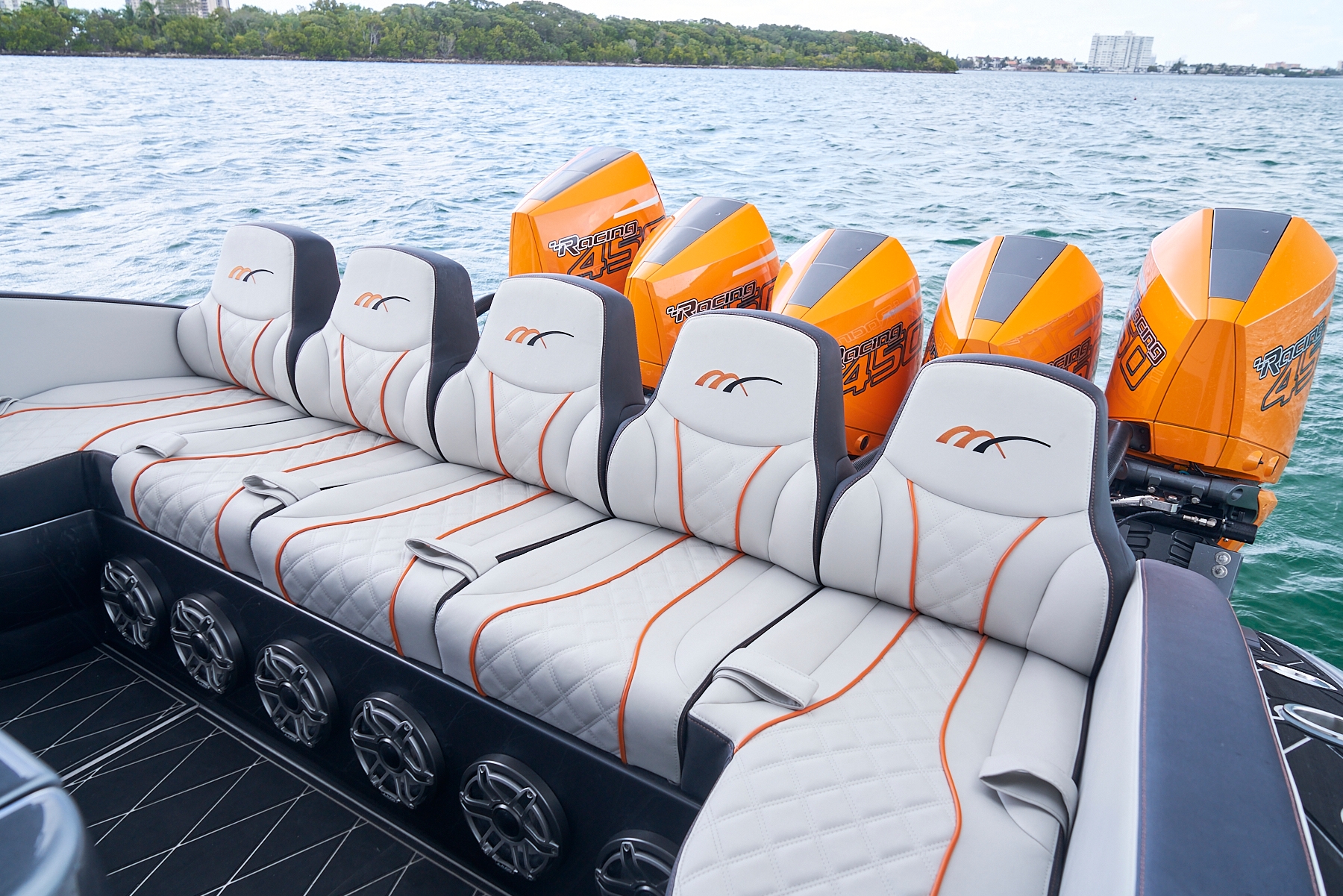 02.
LAYOUT
Midnight Express offers a variety of seating options on the 43′ Open. In the bow, a full Fiberglass U with a fully flush hatch that turns into a sun-pad or a table makes the ultimate utility for any day. Single or double helm seat configurations, full beam seating in the aft, and summer kitchens built to your specs, you can fit the whole family on the boat for a perfect day out on the water.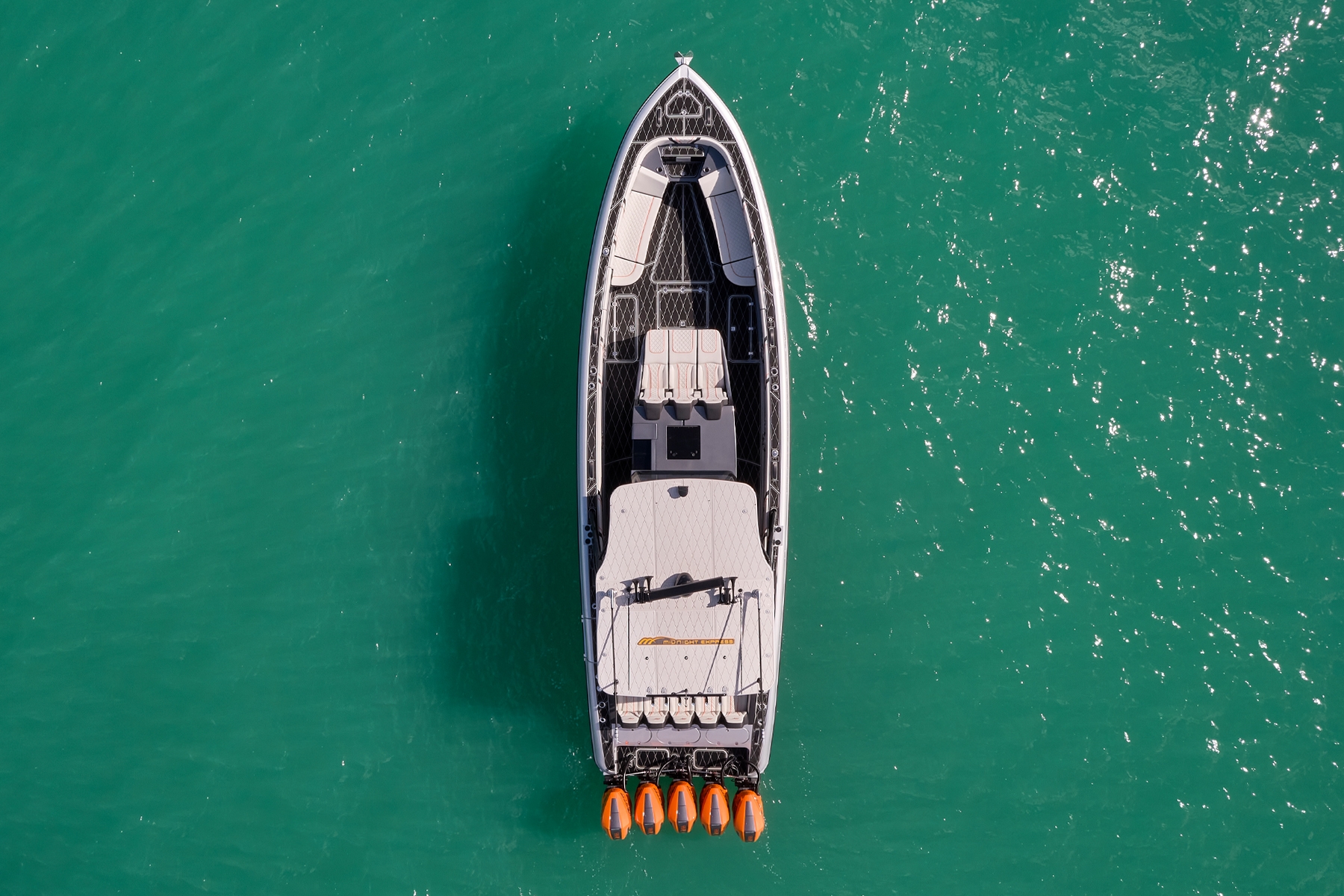 03.
DESIGN
The 43′ Open can be designed any way you choose. Paint schemes, upholstery options, custom flooring, sunroof and a console full of screens are just some of the design options you can select. Interior cabin options, coolers, hidden rope and fender storage, extra fuel and dive tank storage are just a few ideas to get the mind turning on how to build the perfect boat for you.